Please maximize your browsers window

Welcome to The Vault, it contains part of our private collection. Vinyl, CD's, Videos-NTSC, Videos-pal, Video-Beta Max, Video-Laser Disc, Video-CD-ROM, DVD's, article clippings, magazines, promotional paper, flats, buttons, badges, T-shirts, jackets and much more.
We are asked by many TFF fan's how to find items like the one's we have in our collection. We hope to help those seeking to obtain TFF memorabilia. All items you see here are in Mint Condition and are not for sale.
As collector's know, the price a collectible item is worth is what ever the collector is willing to pay for the item, so please do not think that the price we paid for an item is it's current going price, it's just what we paid, we have got some good bargains on some of the items and on some we have paid way to much, but we wanted the item so we paid the price.
For TFF fan's who collect these types of items you will find note's as to where we found each item. You can look all over for rarities, many just go to eBAy but there are a lot of other places on the net to find really cool TFF stuff. If you would like a list of some of the places we have found TFF items please feel free to e-mail us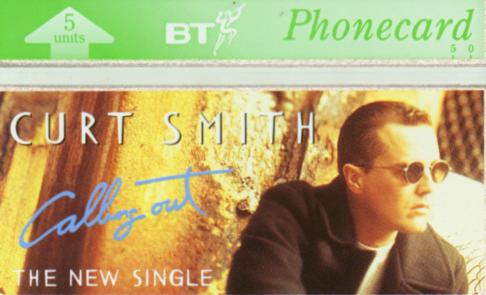 Curt Smith Phone Card-Found in Gold Mine Magazine. Purchase Price $11.00


Free counters provided by Andale.